Home Wi-Fi shouldn't be a pain to use — with rooms that only get weak Wi-Fi signals, periodic internet disconnections, router malfunctions, or security worries. If you're stressing over your Wi-Fi on a regular basis — and having to reboot your router more times than you can count — sign up for Managed Wi-Fi. 
With Managed Wi-Fi, everybody will have the strong connection they need in any room, on any device, for any online activity. Imagine how wonderful it will be to simply enjoy using your Wi-Fi network without having to stress over it.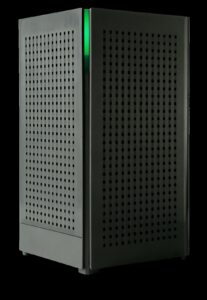 Managed Wi-Fi Includes:
Rental of the ultimate router with up to two Wi-Fi extenders*
Installation of router and extenders for optimal Wi-Fi coverage
Connection of up to five of your devices to your network
Remote support to handle most common Wi-Fi issues
Responsive onsite support by our technicians when you need it
Repair or replacement of our Wi-Fi equipment (if required)
Free CommandIQ® app with ProtectIQ and ExperienceIQ enhancements to easily view the people and devices using your network, establish bandwidth priorities, create a guest network, set parental controls, get security alerts, and much more
*Up to two extenders are included for WesTel's residential customers who receive Managed Wi-Fi free with our Unlimited Package, Works Package, or Ultra Internet. Residential customers with Wow Internet, Cruisin' Internet, or our Entertainment Package who pay $12.95 per month for Managed Wi-Fi will be charged for each extender needed.
You May Qualify for FREE Managed Wi-Fi
Managed Wi-Fi is free to WesTel's residential customers with Ultra Internet.
Managed Wi-Fi is available for $12.95 per month with Wow Internet, Cruisin' Internet, or our Entertainment Package. If your home requires any extenders to achieve the desired Wi-Fi coverage, each extender is $5.95 per month.
If you have our Unlimited Package or Works Package, Managed Wi-Fi was automatically installed for you. 
Call WesTel at 712-786-1181 to learn more about Managed Wi-Fi and schedule installation.
As a Managed Wi-Fi customer, you can download the free CommandIQ app to better manage your network — whether you're at home or on the go.