There are many websites where you can watch movies online. However, some of them are illegal or will infect your computer. Make sure you are dealing with a reputable company. If they have movies on their site that are still in the theaters, chances are they are illegal. Below are some sites we found that seem to be safe.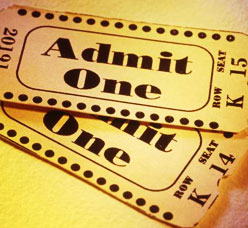 Legal Downloads
With most of these sites, you can download movies to watch now or later. You aren't limited to watching the movies on your computer. Some sites allow playback on equipment you already own such as a BluRay player or an i pod. 
Real Network's Super Pass
Real Network has a large entertainment library for use with RealPlayer software. Find the information here:
Amazon Instant VideoBlockbuster
Amazon's program has a few free options, but most of the movies will cost you a buck or two.
Look at their library here:
www.amazon.com/Movies-Instant-Video-Downloads  
Blockbuster
Blockbuster is trying to expand their bricks and mortar movie rental business with an online presence. You can download movies from their site here:
Lifetime
Cable networks such as Lifetime may show some of their movies online. You can watch them from your computer directly from their site: www.mylifetime.com/video. If you want to download them, you might be able to do that in i tunes, depending on the network and movie. 
Check a Site
If you find another site that you want to try, check to see if there are any known issues with the website. Analyze it with McAfee's SiteAdvisor here:
On the right hand side, in the middle of the page, under the title View A Site Report, you can enter the site you want to inspect.